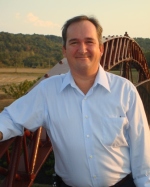 TRUSTEE CHRIS DOLE:
[EMAIL: cdole@crosbytwp.org] or [PHONE: 317-2861]
Chris Dole is currently serving in his fourth term as a Trustee of the Township. Chris believes in a fiscally responsible budget. He consistently communicates with residents promoting community events such as Crosby Day at Stricker's Grove, Clean-up Days, the Memorial Day events and the annual Reindeer Romp. He has helped to improve our communication with residents through the hiring of a Community Coordinator who provides an improved website, semi-annual newsletters and community guide updates. Chris also requested the installation of a new marquee sign. In support of the Zoning Department, he assisted in a re-write of the Zoning Resolution to bring in line the land use plan and future look of retail areas and also passed a Property Maintenance Code.
Chris volunteers his time on a regular basis at Crosby Elementary teaching Junior Achievement, a Township Government class, through the PTA and the Community Reader Program. He received the Friend of Children award in 2007. He also volunteers at the airport on the Safety, United Way and the Spirit of CVG committees. Chris currently holds an Associates Degree in Electrical Power Technology from Cincinnati Technical College and completed extra coursework in business administration, history, gerontology, anthropology and
ethics at Miami University and Thomas More College. He is married to Sue and they have one daughter.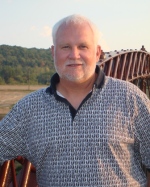 TRUSTEE JIM NIEHAUS:
[EMAIL: jniehaus@crosbytwp.org] or [PHONE: 827-8196]
Jim Niehaus is also currently serving in his fourth term as Trustee. He enjoys regularly communicating with residents to promote a sense of pride in the community. He primarily works with the Maintenance Department to improve Township roadways through repair and litter control. He works as a liaison for our residents to communicate with Hamilton County when the need arises. He supported the relocation of our Maintenance Department to a new facility so they could be more productive and efficient.
Jim volunteers his time and equipment for the Southwest Local School District on a regular basis. He is always supportive of community events like the Reindeer Romp where he organizes the set up and tear down of a very large tent and prepares for the race by setting up the course and hauling golf carts. Jim is supportive of Crosby Clean-up days so as to keep our community looking beautiful and lends a helping hand to residents during those days.
Jim is married to his wife Sharon and they have two children. He provides for his family by owning a backhoe business in the community. Jim enjoys spending time with his family outdoors.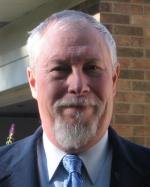 TRUSTEE CHARLES HEIS: [EMAIL: chuckheis@crosbytwp.org] or [PHONE: 738-4343]
Chuck Heis was elected in 2015 as a Trustee after serving almost eight years as the Township Fiscal Officer. Chuck was first elected as the Township Fiscal Officer in 2008 and was re-elected in 2012. As Fiscal Officer, Chuck was responsible to strictly comply with the legal requirements set forth for the Fiscal Officer's duties, to establish and practice rules for efficient management of the Township Fiscal Officer's office, and to follow good accounting practices in maintaining records and accounts. As Trustee, he is overseeing the Fire Department and serving as Vice President of Westjad Advisory Board.
Chuck and his wife, Nancy, have a daughter, Jessica, who is a student at Miami University. Their son, Adam, was loved but lived a short three months. Their family experienced tragedy with the loss of their oldest daughter, Allison, in a car accident in February, 2012. Following this tragedy, Allison was able to save five individuals through organ donations. She was a special person and is greatly missed. Chuck is a retired CPA with a BBA and MBA from the University of Cincinnati. He has worked over 40 years as a city Income Tax Auditor, Bank Controller and Internal Bank Auditor among other positions
.
He was active in the local chapter of CPA's and is still serving on the Miami University's Business Technology Council (over 35 years). Chuck served on his church board in many capacities including President and Treasurer. He volunteers at Crosby Day at Stricker's Grove and other community events. He is the Treasurer of the Crosby Township Historical Society.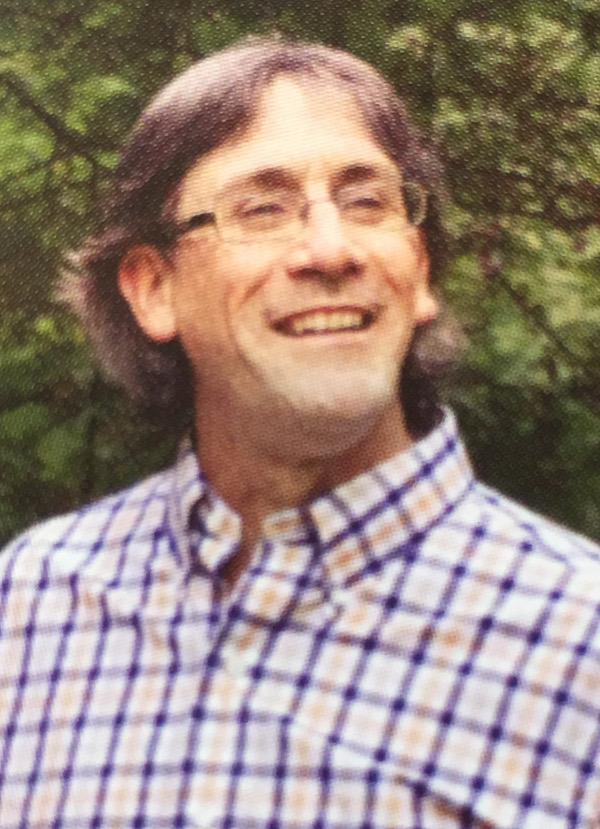 FISCAL OFFICER ROBERT BIBBO: [EMAIL: rbibbo@crosbytwp.org] or [PHONE: 919-2868]
Robert Bibbo was born, raised and lived most of his adult life in neighboring Green Township where he attended Our Lady of Lourdes grade school, graduated from Oak Hills High School in 1977 and spent his teaching career at Oak Hills High School. Bob and his wife, Amy Searcy lived in Sayler Park for 8 years where Bob served as President of Sayler Park Village Council and volunteered with the Cincinnati Police Department as a "Citizen On Patrol." When Bob and Amy decided to move to the community where Amy was raised they moved to their home on Mt. Hope Rd. and Bob became Crosby Twp. Fiscal Officer to serve his new community as he had served his former community.
Bob attended the University of Cincinnati where he played varsity baseball for 4 years and was selected co-captain his senior year. He received his undergraduate degree at U.C. and his Master's Degree from Xavier University. Bob was an English teacher. During his teaching career at Oak Hills Bob coached basketball, football, fast-pitch softball, baseball and golf. Bob built the girls' golf team from scratch at Oak Hills in 1999 and coached that team for 8 years. Bob and Amy spend much of their free time at Miami Whitewater Park biking, hiking and golfing. They also enjoy their 5 grandchildren and 3 dogs! Bob's wife Amy Searcy is a Hamilton County park volunteer and a Hamilton County Court of Common Pleas judge. Currently Bob is building his third "little library" and this one will be located outside their home on Mt. Hope Road.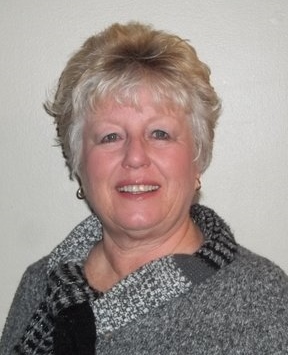 COMMUNITY COORDINATOR BRENDA JACKSON: [EMAIL: bjackson@crosbytwp.org]
Brenda Jackson became the Community Coordinator in the fall of 2014. She has lived in Crosby Township for nearly 40 years. Her life's experiences as a former Southwest Jr. High teacher, Youth Director at College Hill Presbyterian Church, and mission trip ministry coordinator for various churches brings fresh ideas to the township. She hopes to make a positive impact on the community!
Brenda is eager to lead the township events throughout the year with an openness to listen to new ideas and build on the tradition that makes Crosby unique. She is looking forward to the various activities that are in place like Crosby Day at Stricker's Grove, annual Memorial Day Parade, Reindeer Romp and more. You can reach her at 513-738-1440 to volunteer to be part of the team that makes Crosby township great!
She is married to Jim. They have two adult children, Mark and Kelly Jackson and their families. Brenda has been a life-long volunteer in her community, church, and various projects to simply, "make life better!"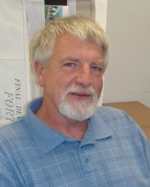 ZONING INSPECTOR RICK ESPEL: [EMAIL: respel@crosbytwp.org]

Rick Espel has served in the Township as the Zoning Inspector since 2001. His job responsibility is to enforce the regulations that are set forth in the Zoning Resolution. He canvasses the Township on a regular basis and also responds to neighbor complaints concerning zoning violations. The property owner is sent a letter regarding these violations and given a certain amount of time to address them. If the property owner does not resolve the issues, they can be subpoened to Hamilton County Court. Rick is in the office on Monday evenings, but is available on the Township cell phone throughout the week.
Rick graduated in 1974 from the University of Cincinnati with a BBA. He is the owner of Espel Construction. They specialize in finish carpentry on commercial and residential projects in Ohio, Indiana and Kentucky. Rick is also the President of Red Hawk Development, a group of multi-family builders and managers.
Rick is married to Jane and they have three grown children.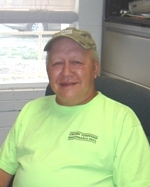 MAINTENANCE SUPERVISOR HARRY MEYERS: [EMAIL: h

meyers@crosbytwp.org

] or [PHONE: 317-1462]
Harry Meyers has served in the Township as the Maintenance Supervisor for 30 years. His job responsibilities include oversight of the maintenance department made up of 7 part-time employees. They keep the Township roads clear of debris, snow and litter, and repair them when necessary. The department cuts grass on all the Township property including the Senior Center, community parks, cemeteries and Fire Stations. They maintain all equipment and make all repairs to the Township facilities.
Harry is married to Jean (Zoning Secretary). They have two daughters, Shelley and Nanci, and four grandchildren. Their family has lived in the Township for over 60 years. Harry worked for the Kroger company for 36 years, first in Facility Engineering and then in the Cabinet Shop. While working at Kroger, he started working for Crosby Township in a part-time position. Harry looks forward to his annual fishing trip to Reelfoot, Tennessee. He also enjoys watching his grandsons play sports and his grandaughters participate in gymnastics and dance. Harry likes spending time at auctions and collecting treasures. He thinks his sporty Ford Mustang is a lot of fun as well.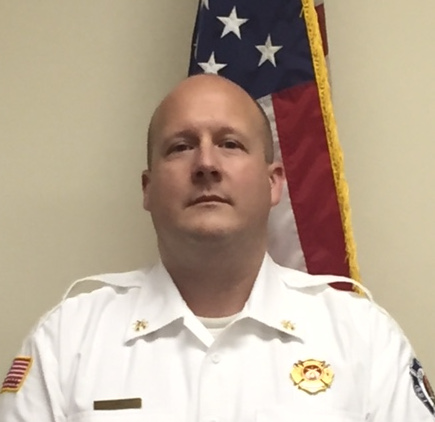 FIRE CHIEF JASON DAVIS: [EMAIL:

chiefdavis@crosbytwp.org

] or [Phone: 738.1831]
Jason has been in the fire service since 1994. He grew up on the east side of Hamilton County in Anderson Township. During the mid-90's, he worked with both Green Twp. & Colerain Twp. Fire Departments. Jason is continuing his part-time position at the Colerain Fire Department. In addition, he was a full-time Fire Captain with the Fernald Fire Department from 1999 – 2004. Jason joined Crosby Township In 2005. During his tenure at Crosby Township, Jason has successfully advanced through the promotional ranks from Firefighter to Chief. Jason is also an active member of the Hamilton County Fire Investigation Team and the Greater Cincinnati Region National Fallen Firefighters Foundation. He looks forward to utilizing his training and experience to continue building and maintaining a proactive fire department that serves the residents and visitors of the Crosby Township community.
Jason is married to Cheryl and has three children. He enjoys golf and baseball.