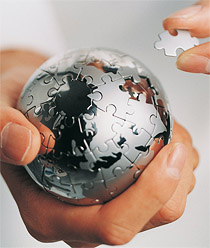 MEETING MINUTES:

2016
Sept 12 2016 TWP Minutes
Oct 10 2016 TWP Minutes
Nov 14 2016 TWP Minutes
Dec 12 2016 TWP Minutes
2017
Jan 9 2017 TWP Minutes
Feb 13 2017 TWP Minutes
Mar 13 2017 TWP Minutes
Apr 10 2017 TWP Minutes
May 8 2017 TWP Minutes
June 12 2017 TWP Minutes
July 10 2017 TWP Minutes
Aug 14 2017 TWP Minutes


INDIGENT BURIAL POLICY AND APPLICATION

USE OF TOWNSHIP FACILITIES:
APPLICATION
RULES
BALL FIELD RULES
RESIDENTIAL RECYCLING:
9139 Baughman Road - 3 recycling, 1 paper recycling, 1 aluminum can recycling
8382 New Haven Road - 1 recycling
6945 River Road - 1 recycling


IN THE COMMUNITY:
SENIOR CITIZENS:
The Crosby Township Senior Citizens Club meets monthly on the second Tuesday. They are a busy group with Chair Volleyball leagues, Wii Bowling, Card Parties, Genealogy Classes and Dinners on the town. Follow the link to the senior page for more information.
HISTORICAL SOCIETY:
The Crosby Township Historical Society meets once a month on the third Thursday beginning at 7:30pm. Please follow the link to the Historical Society page to learn more about them.

PARKS:
Crosby Township provides three parks with playgrounds and picnic areas. The Township Parks are maintained by the Crosby Township Maintenance Department. Pottenger Park is located on New Haven Road in New Baltimore near the intersection of New Haven and First Avenue. This park features a sheltered picnic area, basketball court, and swing set. The River Road Park is located on River Road just outside New Baltimore near the Blue Rock Road bridge. This park also features a sheltered picnic area with several swings. The Crosby Township Senior Center is also the site of a children's playground, ballfield, basketball court and shelter.
FRIENDS OF WHITEWATER SHAKER VILLAGE:
The Whitewater Shaker Village is one of 24 communal villages founded between 1787 and 1824 by the United Society of Believers in Christ's Second Appearing, generally called "Shakers". It is the only one of four Ohio Shaker villages retaining most of its original buildings in their original settings. The village is located in Crosby Township. Click
HERE to go to the Home Page of their website
.
CEMETERIES:
Crosby Township is the location and the caretakers of three historic cemeteries. One located in Fernald near the intersection of New Haven Road and State Route 128, another located in the Shaker settlement area, and the third located on Atherton Road.
The New Haven Cemetery located on Oxford Road is located in the Township, but not maintained by the Township. It is maintained by the New Haven Cemetery Association. Katelynn Fliehman can be reached at 513.448.7974.
SCHOOL:
Crosby Elementary School is located on New Haven Road. It currently has an enrollment of 350 students. Feel free to visit the school website at
Crosby Elementary School
WEB LINKS OF INTEREST:
Hamilton County Sheriff's Department
Hamilton County Park District
Hamilton County Public Health News
Southwest Local School District
Fernald Preserve Visitors Center
Hamilton County Website
Friends of Whitewater Shaker Village