~ HISTORICAL SOCIETY ~


The Purpose Of Our Society, as written in our Constitution, is to encourage the preservation of historic structures and sites; identify, collect, and preserve literary, graphic and artifactual materials significant to prehistoric and historic cultures, schools, churches, businesses, and families of Crosby Township; to increase community awareness and appreciation of this heritage through documentation, educational programs and other public events; and to assist persons interested in this history by making our collected cultural resources available for study.

The Society Board is governed by up to seven members. Currently there are five as listed: Melba Guard, President (contact number 513-519-6237), Tony Torres, Vice President, Chuck Heis, Treasurer and two Trustees: Mike Minges and Duance Singleton. The board meets one hour before each regular meeting at the Senior Center.

The Society's Regular Meetings are on the third Thursday, April through September at 7:00 p.m. at the Senior Center. For March, October, November and December regular meetings are the second Saturday at 10:00 a.m. at the Senior Center. The general public is invited. The regular meeting consists of a brief business meeting, a presentation on various topics given by an invited speaker, and refreshments. On occasion the Society goes on field trips to historical related places.

Dues for 2023 are as follows: $10 per individual; $15 per family (in the same household); $100 life membership. A check for dues should be made out to Crosby Township Historical Society and sent to Chuck Heis, Treasurer, Crosby Township Historical Society, 8910 Willey Road, Harrison, Ohio 45030.


Speakers/Programs for 2023 Meetings
March 16th Program: Annual Show 'n Tell (Members bring historical items to exhibit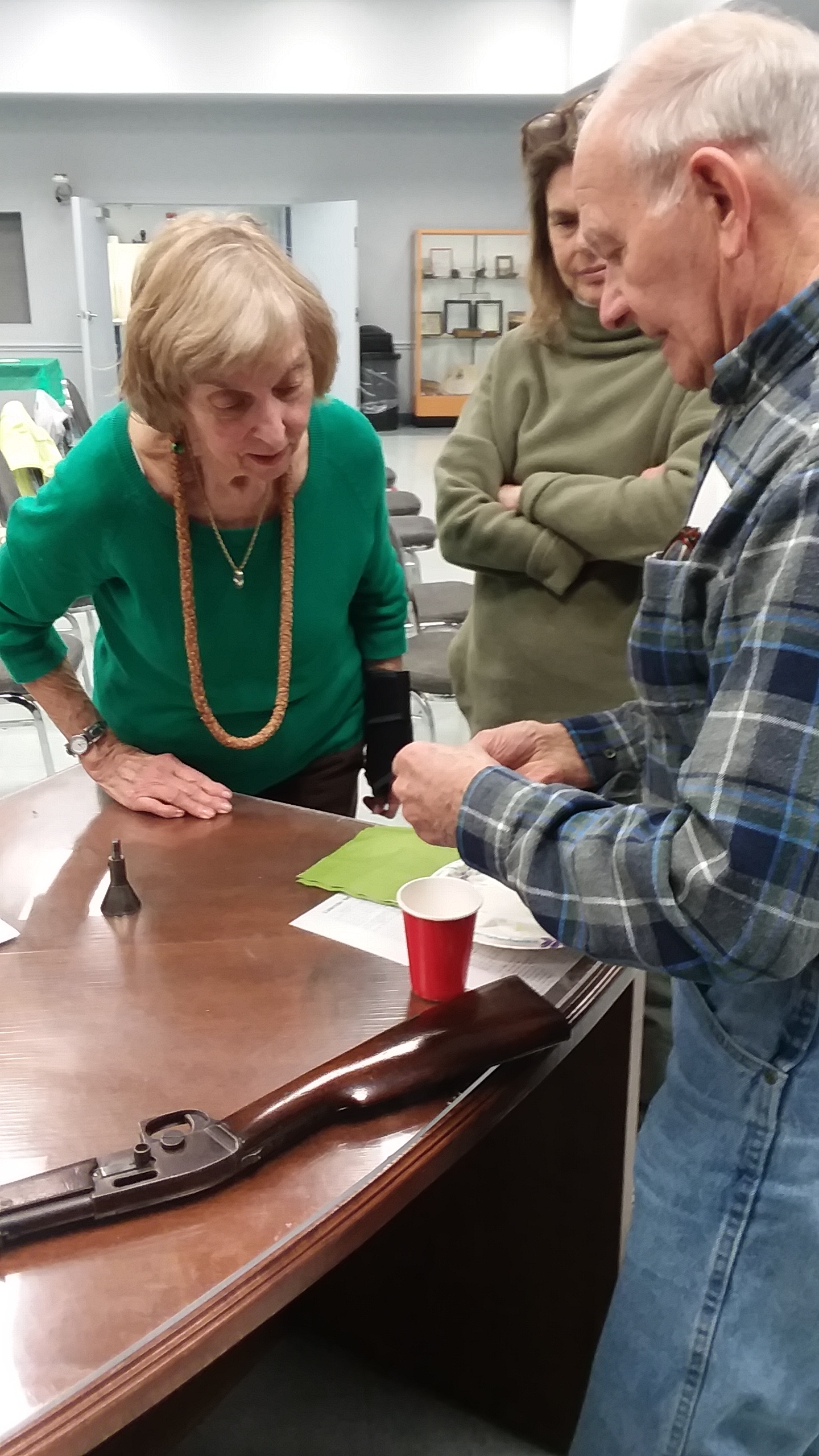 April 20th Speaker: Mike Minges spoke about Tom Griffin, local resident, who served with the Doolittle Raiders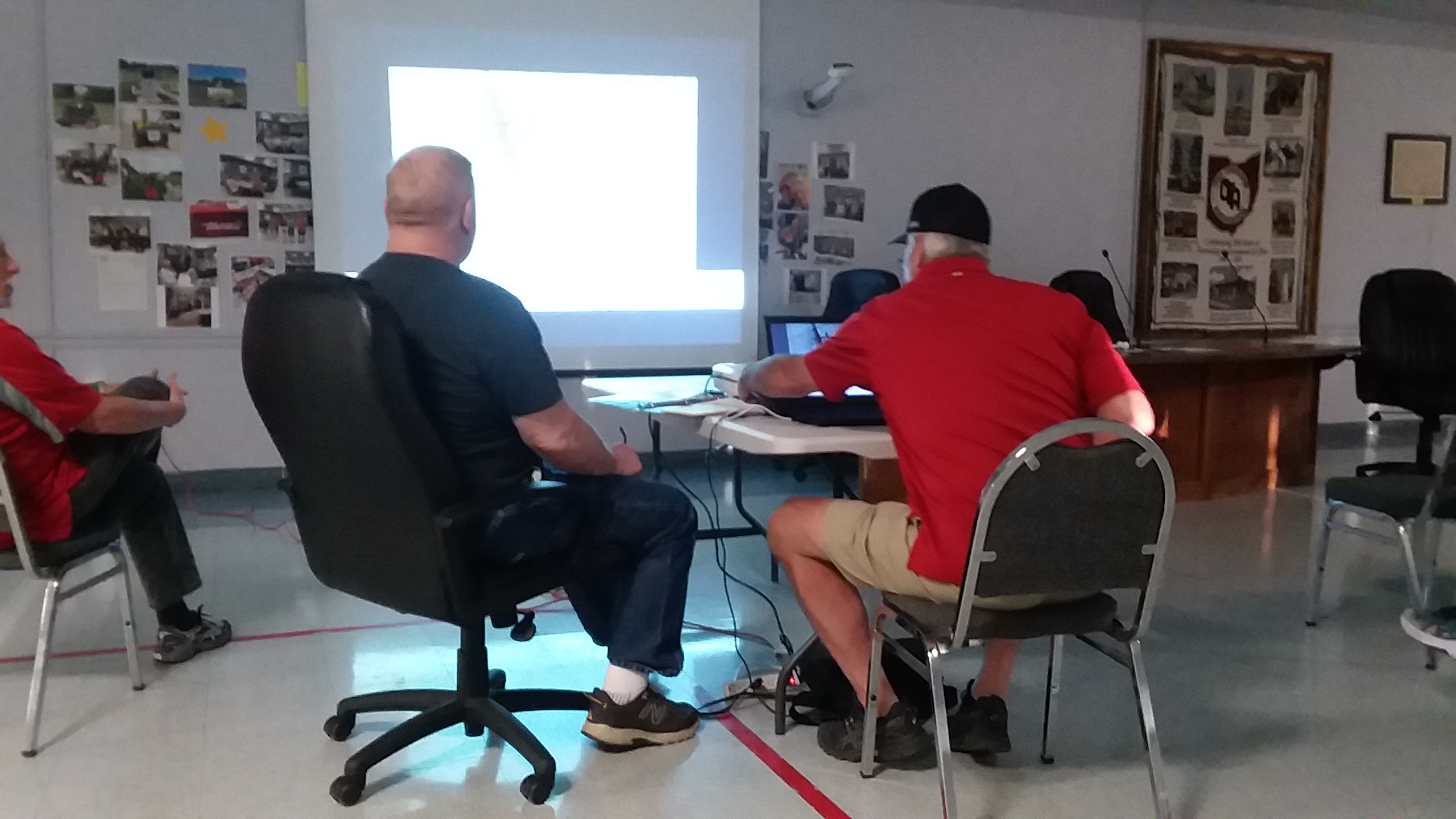 May18th Speaker: Dr. Susan Pinney and Jennie Buckholz spoke on Discovering New Information About Health Risks in the Fernald Community Cohort (Fernald Medical Monitoring)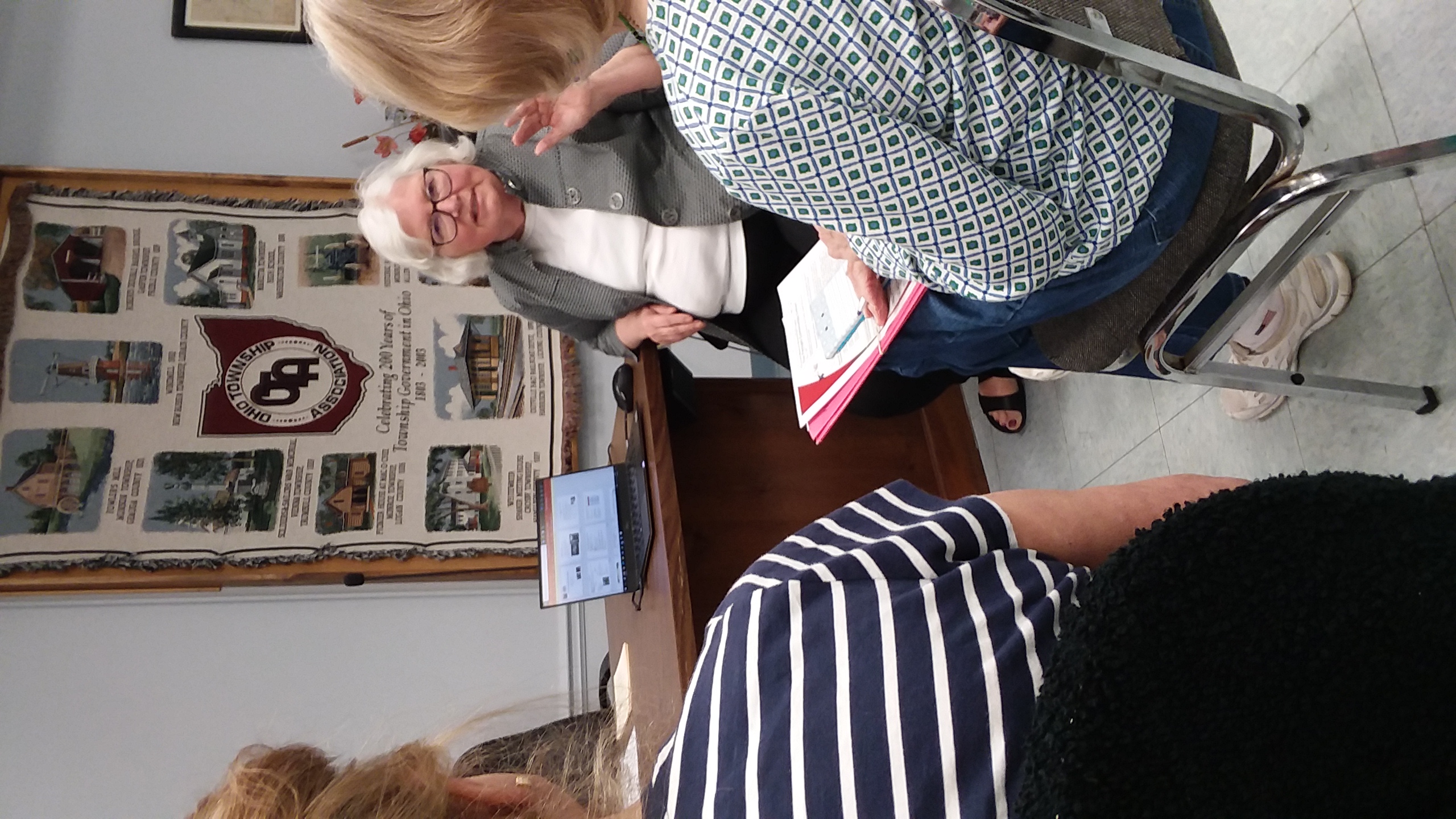 List of upcoming speakers: Thursday, June 15: Feisty Women by Joyce Baer, Dearborn Historical Society
Thursday, July 20: Field Trip to Fernald Visitor Center for tour of museum
Thursday, August 17: Chester Park by Ed Creighton, Butler County Historical Society
Thursday, September 21: Annual Member Picnic at the log cabin
Saturday, October 14: Early Indians by Cathy Creighton, Butler County Historical Society
Saturday, November 11: To be determined
Saturday, December 9: Annual Member Christmas Party/Bible Sticks by Ron Vance
The Old Town Hall in Crosby Township was built in 1865 with money left over from a fund to send volunteers to take the place of drafted men who could not fight in the Civil War. The Historical Society leases the hall, located on Oxford Road in New Haven, from the township trustees in order to house the Society's museum and research center. The Society received permission from the township trustees to renovate the building. Currently, all of our materials and collections are in storage while we partner with the township trustees to work on the interior and exterior of the structure. The renovation is being performed by member volunteers with donations of money and materials from local businesses, organizations, and individuals. If you would like to make a donation, please contact Chuck Heis, 513-738-4343.







The Passmore Log Cabin


In the summer of the Society's first year, we were given the opportunity for historic preservation of a log cabin donated by a local resident. This ca. 1815 structure was thought to be one of the first built in New Haven. It stood on lot 29 at the northeast corner of Passmore and Willey Roads. The cabin housed many occupants over time including the Elias Passmore family who owned it for more than 50 years. The cabin was dismantled by Society volunteers and was relocated on Baughman Road behind the Crosby Township Fire Department. Artifacts adorn the inside. The cabin is open during special Society events or by appointment. Call 513-738-1440.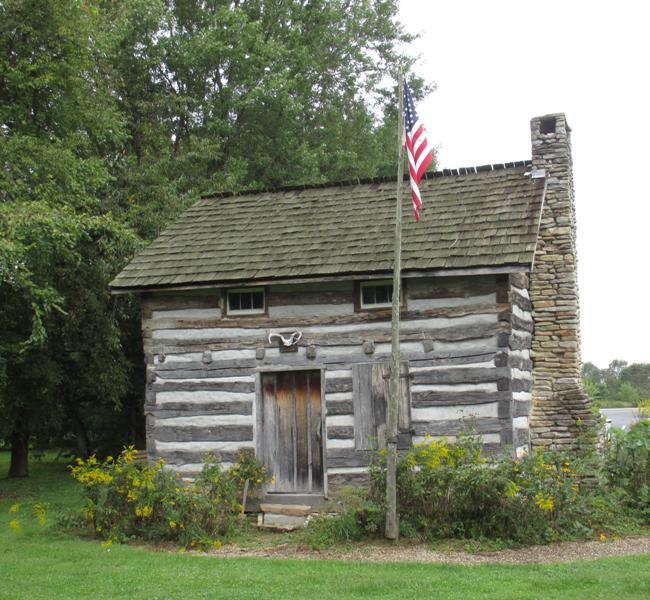 Events
Crosby Day at Stricker's Grove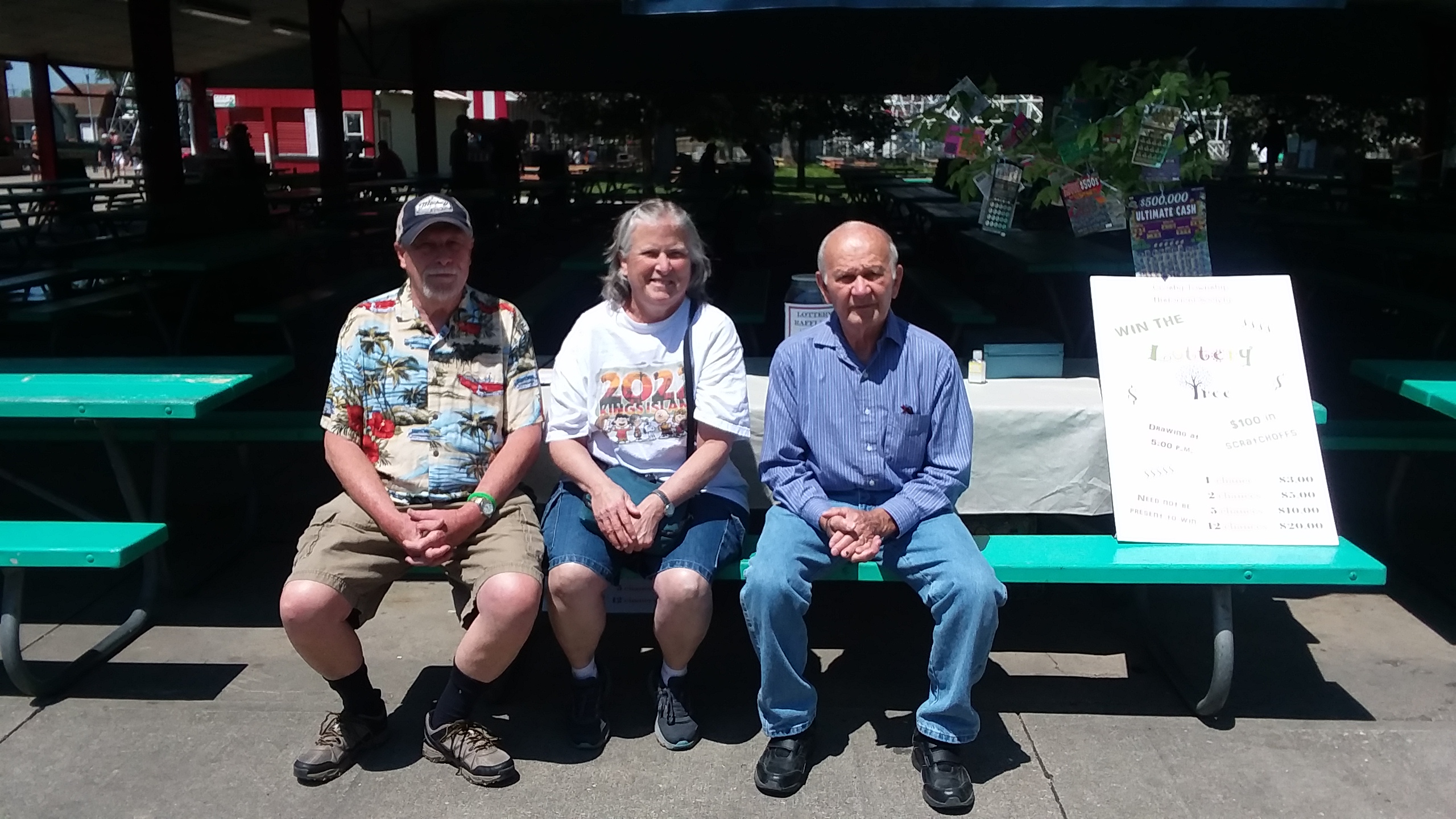 108th Crosby Memorial Day Parade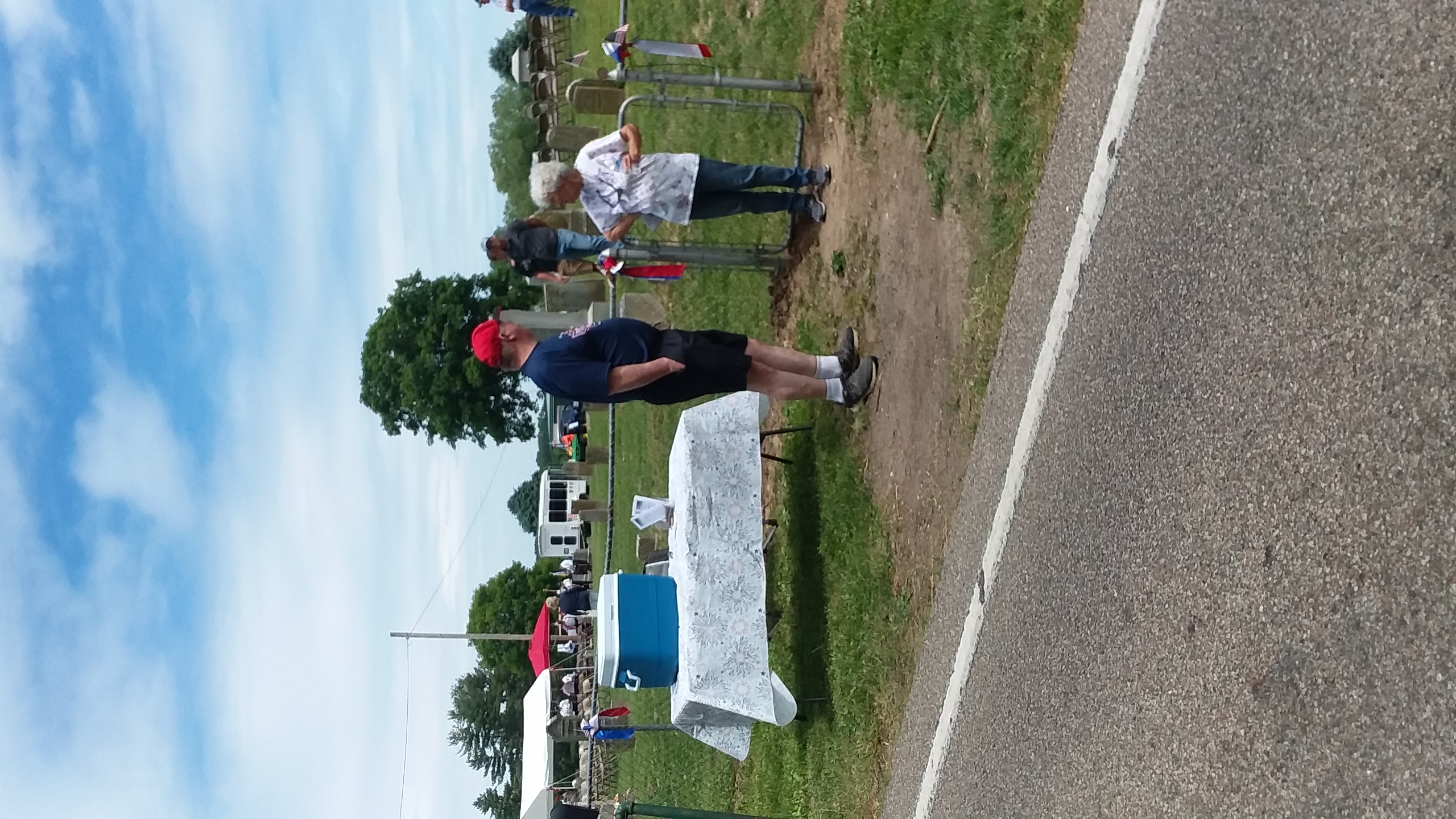 Crosby Township History Book Reprint

Issues of the Memorial Edition of Stanley McClure's History of Crosby Township are no longer available. The Society's Board is in the process of cleaning up photos on the master copy before reprinting more to sell...please contact Melba Guard, 513 519-6237.





NEWSLETTERS: Our newsletter has a new look! It has been redesigned and in color starting with the 2018 April - June issue! Newsletters can be picked up by members at the meeting when published. Newsletters that are not picked up will be mailed.
If you are not a member, you may purchase recent or older issues for $1.00 each.